Yeast of Eden by Sarah Fox
is the fourth tale in
A Pancake House Mystery series
.
Marley McKinney owns The Flip Side in Wildwood Cove.
The pompous Wally Fowler recently returned to town and is opening Wally's Waffle Kingdom in a week which will put it in direct competition to The Flip Side.
Wally visits The Flip Side and invites Marley along with her chef, Ivan Kaminski to a nitrogen ice cream demonstration that evening.
Ivan gets upset when Wally insults his culinary expertise.
That evening, Marley attends ladies' night at the hardware enjoying the sales, giveaways and delicious treats.
She encounters Lisa Morales who is upset at Wally's return to town.
Wally got Lisa's brother, Carlos hooked on drugs years ago and is responsible for the death of another woman.
Marley has yet to meet a person who likes Wally Fowler.
On her way home, Marley walks by the Waffle Kingdom and notices that the tires on Wally's van have been slashed.
Marley goes into tell Wally about the incident and encounters Ivan walking out of the kitchen where Wally has cooked up his last waffle.
Sheriff Georgeson focuses his investigation on Lisa and Ivan since they both had reason to harm Wally. Marley needs to whip together the clues and serve up the killer.
Yeast of Eden
is a light-hearted cozy mystery.
New readers to
A Pancake House Mystery
will have no problem delving into Yeast of Eden.
There are friendly characters including the regulars who enjoy breakfast at The Flip Side every morning.
The Flip Side is set in the small town of Wildwood Cove where the hardware store has a ladies' night each month.
With the giveaway, discounts and yummy treats, the woman of the town cannot help but drop in.
There are two intertwining mysteries in
Yeast of Eden
.
We have the death of obnoxious Wally Fowler and an older case.
After stumbling upon some journals in an old trunk, Marley finds herself embroiled in another mystery.
I liked how they tied together.
I just wish they had been more of a challenge to solve.
I am glad that Marley is happy with her boyfriend, Brett Collins.
But must we have so much gushing and "what will I do without him" when Brett rushes out of town when his father falls ill.
It was over-the-top sickly sweet (what happened the Marley in the first book).
The romantic element needs to be dialed down a few notches (this is a cozy mystery, not a romance novel).
I like that we get to experience real moments with Brett when his father is rushed to the hospital.
There are recipes for Candy Cane Pancakes, Gingerbread Crepes, Eggnog Whipped Cream and French Toast at the end of the book.
I am giving
Yeast of Eden
3 out of 5 stars.
Sarah Fox has whisked together family, friendship, romance, breakfast delicacies and murder into the jaunty and airy cozy mystery-Yeast of Eden.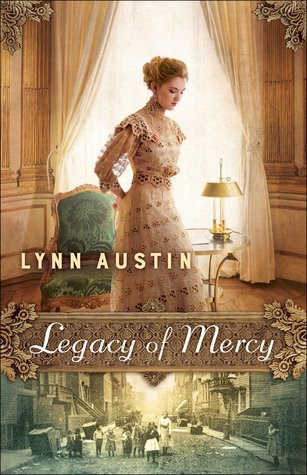 Crepe Expectations
is the fifth book in
A Pancake House Mystery series
and it releases on May 28. Thank you for stopping by today to read my latest book review. I hope you are having a joyous New Year so far. I hope you join me tomorrow when I share my thoughts on
Legacy of Mercy by Lynn Austin
. The second book
Waves of Mercy series
. Take care and Happy Reading!
Kris
The Avid Reader